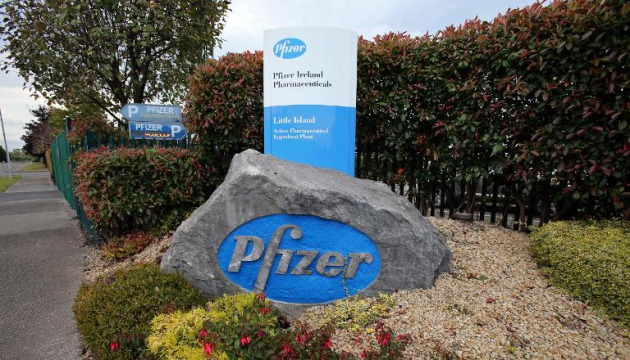 AnTolRx, Inc., a private biotechnology company and a leader in immune tolerance, today announced that Pfizer Inc. has exercised the option granted under a June 2016 agreement to license an immune tolerance therapy from AnTolRx's Type 1 diabetes research program.
The option gives Pfizer exclusive rights to pursue development of AnTolRx's lead immunotherapeutic for Type 1 diabetes. Pfizer will be responsible for any further optimization, development and potential commercialization. AnTolRx will receive an upfront payment and is eligible to receive potential milestone and royalty payments from Pfizer.
AnTolRx is aiming to develop targeted antigen-specific therapies, based upon immune tolerance induction rather than broader immune suppression, for several inflammatory and autoimmune diseases.
We are delighted to confirm that the discovery phase of the program at AntolRx has transitioned successfully to Pfizer for further development of our antigen-specific immunotherapy for Type 1 diabetes,
said Mark Carthy, CEO of AntolRx.
AnTolRx is focused on building on the pioneering immunoregulatory research of Francisco Quintana, a professor of neurology at Brigham and Women's Hospital in Boston, as well as the company's scientific founder and Chief Scientific Advisor.
This agreement with Pfizer supports the industry's mounting interest in developing therapeutics based upon antigen-specific tolerance and underscores its potential to deliver innovative new medicines for patients with immunological diseases,
said Professor Quintana.
At Pfizer's Immunology and Inflammation Research Unit, our ultimate goal is to advance potential cures for autoimmune disease, and we see AnTolRx's approach to re-educate the immune response as one potentially promising strategy to achieve that goal for patients.
Michael Vincent,
Senior Vice President
and Chief Scientific Officer,
Inflammation & Immunology, Pfizer said.
JDRF, the world's leading funder of Type 1 diabetes research and long-time supporter of Quintana's work, applauded the transition.
There is an urgent need for disease-modifying Type 1 diabetes immunotherapies to slow down the autoimmune process and delay or block progression to symptomatic insulin-dependent diabetes. The AnTolRx story is an excellent example of a research foundation, an academic institution, a biotech company and a major pharmaceutical company working together to advance promising translational research with the hope that it can potentially deliver key breakthroughs for the Type 1 diabetes community,
said JDRF President and CEO Derek Rapp.
SOURCE: antolrx